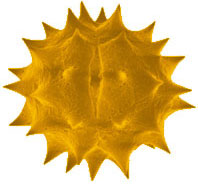 "I will prevent disease whenever I can, for prevention is preferable to cure." from the Hippocratic Oath

Contact the author
Thomas Leo Ogren, author of Allergy-Free Gardening, welcomes your comments.
He can be reached via email at tloallergyfree@earthlink.net.
If the link above doesn't work from your email system, please use the form below to send Tom a message.
David Matthew Bush, Senior health researcher at Allergy-Free Gardening welcomes your questions.
He can be reached via email at mrbush197292@yahoo.com